About Us
Our Honorary Patrons
Enrolment
Merchandise Gallery
Teachers' Corner
Publications
News & Events
Contact Us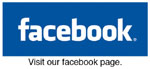 Copyrights 2010.
Simple Hindi.com. Terms of Use.


Simple & dependable way to master bolchal(conversational) Hindi online for beginners and to those who already know some Hindi. Join us and be conversant in Hindi!
You may use our services in this site is subject to the Terms and Conditions of Enrolment Agreement. Please contact us for details of the Agreement.


The information, writings, images and/or other works that you see, hear or otherwise experience on this Site (singly or collectively, referred to as the "Content") is solely for your non-commercial, personal purposes and/or to learn about our courses, products and services. No right, title or interest in any Content is transferred to you, whether as a result of downloading such Content or otherwise. We reserve complete title and full intellectual property rights of all the Content. Except as expressly authorised by us, you may not use, alter, copy, distribute, transmit, or derive another work from any Content obtained from this Site or the Service we provide herein.
Links
Links on the Site to third party web sites or information are provided solely as a convenience to you. If you use these links, you will leave the Site. Such links do not constitute or imply an endorsement, sponsorship, or recommendation by us of the third party, the third-party web site, or the information contained therein. We are not responsible for the availability of any such web sites. We are not responsible or liable for any such web site or the content thereon. If you use these links, you will be subjected to the terms of use and privacy policy applicable to those web sites.
Downloading
We cannot and do not guarantee or warrant that files available for downloading through this Site will be free of infection by software viruses or other harmful computer code, files or programs.
Disclaimer of Warranties
SIMPLE HINDI.COM MAKES NO EXPRESS OR IMPLIED WARRANTIES, REPRESENTATIONS OR ENDORSEMENTS WHATSOEVER WITH RESPECT TO THIS SITE, THE SERVICE /(S) OR THE CONTENT. WE EXPRESSLY DISCLAIM ALL WARRANTIES OF ANY KIND, EXPRESS, IMPLIED, STATUTORY OR OTHERWISE, INCLUDING, BUT NOT LIMITED TO, IMPLIED WARRANTIES OF MERCHANTABILITY, FITNESS FOR A PARTICULAR PURPOSE, TITLE AND NON-INFRINGEMENT, WITH REGARD TO THE SITE, THE SERVICE, THE CONTENT, AND ANY PRODUCT OR SERVICE FURNISHED OR TO BE FURNISHED VIA THE SITE. SIMPLE HINDI.COM DOES NOT WARRANT THAT THE FUNCTIONS PERFORMED BY THE SITE OR THE SERVICE WILL BE UNINTERRUPTED, TIMELY, SECURE OR ERROR-FREE, OR THAT DEFECTS IN THE SITE OR THE SERVICE WILL BE CORRECTED. SIMPLE HINDI.COM DOES NOT WARRANT THE ACCURACY OR COMPLETENESS OF THE CONTENT, OR THAT ANY ERRORS IN THE CONTENT WILL BE CORRECTED. THE SITE, THE SERVICE AND THE CONTENT ARE PROVIDED ON AN "AS IS" AND "AS AVAILABLE" BASIS.
Privacy
We use the information you submit to provide you with services you request.
We use information about you to provide offers and information regarding our products and services only.
We do not share your information with, or sell it to, other marketers without your permission. We do not share your information with affiliates as well as vendors we've hired to assist in providing products and services.
For more information about our information collection practices please contact us.
Limitation of Liability
IN NO EVENT WILL SIMPLE HINDI.COM BE LIABLE FOR ANY DAMAGES WHATSOEVER, INCLUDING, BUT NOT LIMITED TO ANY DIRECT, INCIDENTAL, CONSEQUENTIAL, SPECIAL, EXEMPLARY OR OTHER INDIRECT DAMAGES ARISING OUT OF (I) THE USE OF OR INABILITY TO USE THE SITE, THE SERVICE, OR THE CONTENT, (II) ANY TRANSACTION CONDUCTED THROUGH OR FACILITATED BY THE SITE; (III) ANY CLAIM ATTRIBUTABLE TO ERRORS, OMISSIONS, OR OTHER INACCURACIES IN THE SITE, THE SERVICE AND/OR THE CONTENT, (IV) UNAUTHORISED ACCESS TO OR ALTERATION OF YOUR TRANSMISSIONS OR DATA, OR (V) ANY OTHER MATTER RELATING TO THE SITE, THE SERVICE, OR THE CONTENT, EVEN IF SIMPLE HINDI.COM HAS BEEN ADVISED OF THE POSSIBILITY OF SUCH DAMAGES. IF YOU ARE DISSATISFIED WITH THE SITE, THE SERVICE, THE CONTENT, OR WITH THE TERMS OF USE, YOUR SOLE AND EXCLUSIVE REMEDY IS TO DISCONTINUE USING THE SITE.
OUR LIABILITY IS LIMITED AND WARRANTIES ARE EXCLUDED TO THE GREATEST EXTENT PERMITTED BY LAW, AND SHALL, IN NO EVENT, EXCEED $100.00.

Password Security
If you register to become a Simple Hindi.com member, you are responsible for maintaining the confidentiality of your member identification (Login & Index No.) and password information and for restricting access to your computer. You agree to accept responsibility for all activities that occur under your member identification and password.